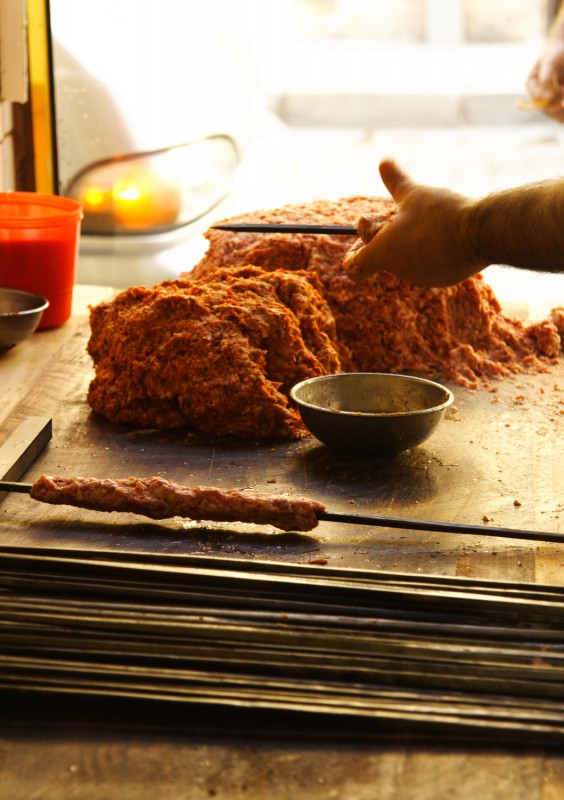 A swoosh sound in the air, coming from the special knife called zırk, sliding front and back, on the well worn, literally beaten board, making mince meat form the veal and lamb. The hardest part. The movements mesmerize you. The woods are cracking under fire, getting ready for lunch service. This little local place is almost 90 years old and left from father to son.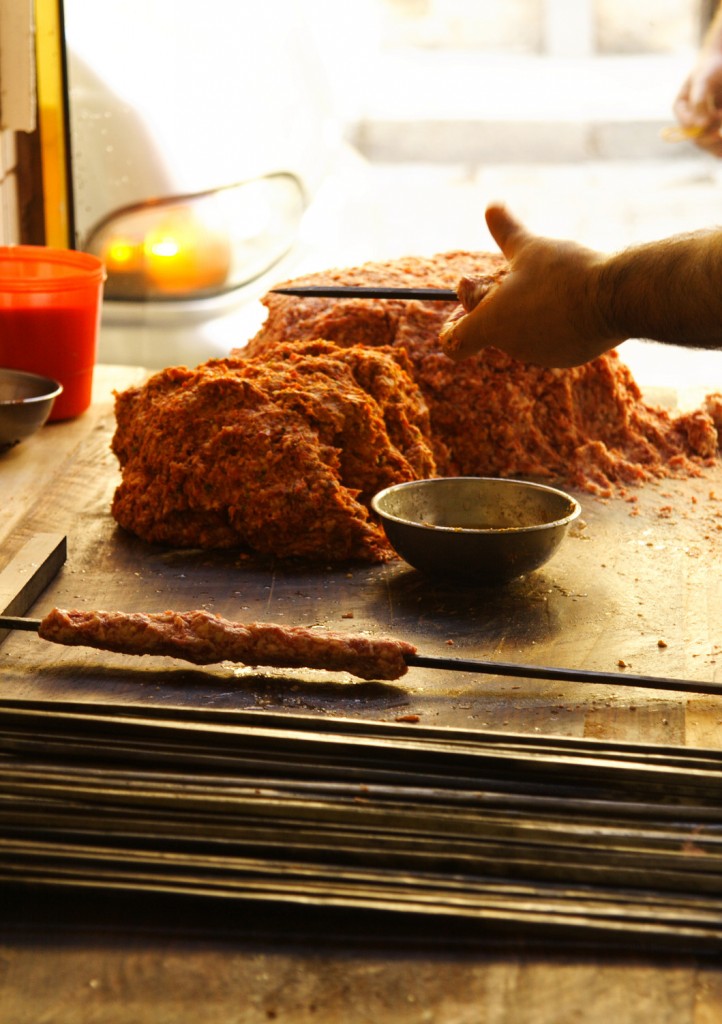 There is only spicy and non spicy kebab on the menu. The soft, tasty, meat is pulled on the skewer and then grilled on the charcoal. Served on a pide bread, coming from the neighbour baker. Kebab is served with a simple salad, onions with sumac, and a traditional ayran in a bowl. Yes,  in a bowl and you drink it with a spoon.
No need for fancy words, this place has it all.
Address: 1. Cadde No:203, Mardin
Phone: (482) 212 1744