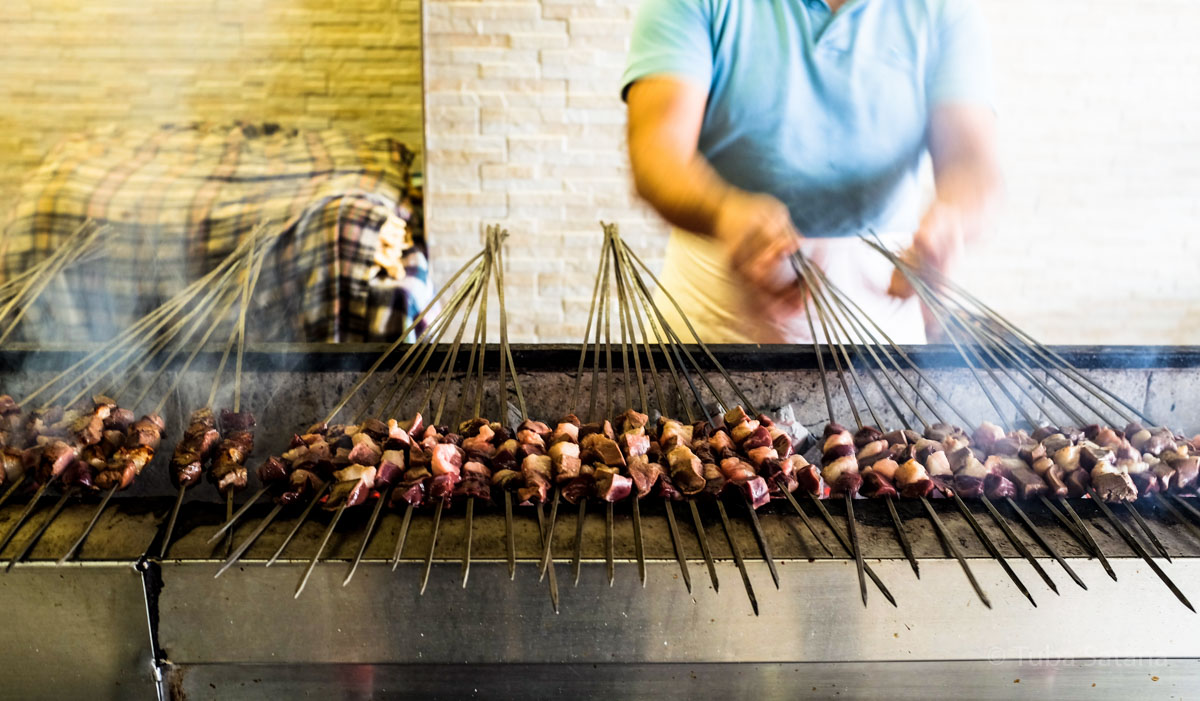 Adana partly Mediterranean, highly Arab influenced, the city of industry, kebab and great people. On my recent trip to the city, after many years, we had great kebab, walked all around the town and spent time with the locals, and eat more.
Two cities within one. One part is the old town center, rumble and old school, old beautiful  buildings left to decay, abandoned, windows broken. Small shops selling  prayer beads,  pocket knives, car ornaments, hunting gear, baggy trousers called şalvar, this and that.  The other part is a complete new modern take of the town, with parks, people walking their dogs in the morning, people living a sweet city life like any other city.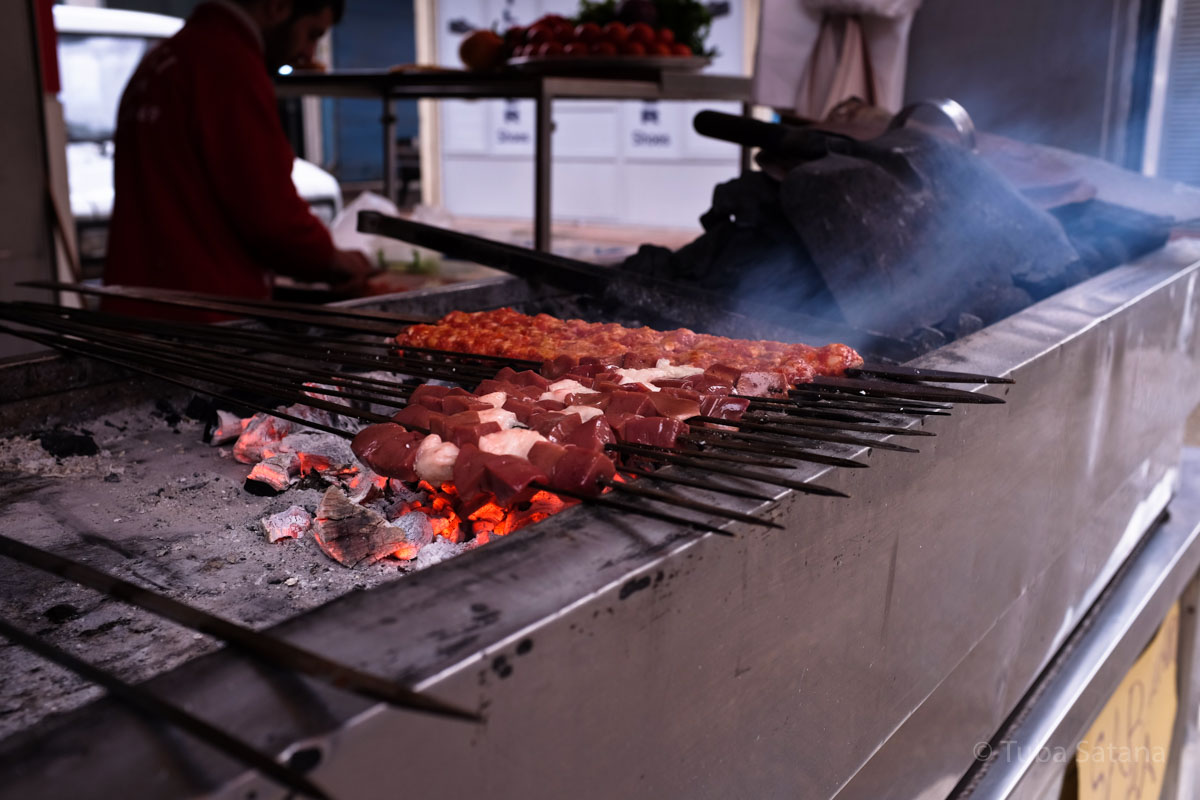 The more we walked into the old center, in the the small alleys, we visited coppersmiths, craftsmen, a street full of carpenters, the locals all so welcoming, so helpful and polite like every time. All enjoying their rather slow morning, drinking tea and chatting with neighbours.  Around Sarıyakup, under the pouring rain, we made a stop when I heard a young usta calling me to take their picture standing in front of the kebab shop, with his son smiling full face. All the staff was wearing red uniforms making such a contrast in that dark weather. The tiny kebab shop on the corner was Kebapçı Erdem owned by Ms. Tülin Hilal, the only women kebab shop owner in Adana, as far as she knows. Heritaged from his father Erdem Usta, the shop has been serving since 1960. Tülin Hanım was raised by his father as a kebab master and has been in charge of the establishment since he passed away. She opens her shop at 5.00 am daily and starts the morning with serving their famous lentil soup.
We ordered a ciğer dürüm, grilled liver wrap, as a late breakfast, watched ustas preparing a chopped salad with onions, tomatoes, called tabla salatası, then a boy running to the bakery for the special lavaş made for kebab shops, nice piping hot lavaş topped with lamb liver cooked on charcoal, sprinkled some cumin, some of that tabla salatası layered on top of liver, little bit of chili flakes, couple of mint leaves, voila! Lavaş was equally delicious with one bite you taste all the flavours earthiness of the liveliness of the salad.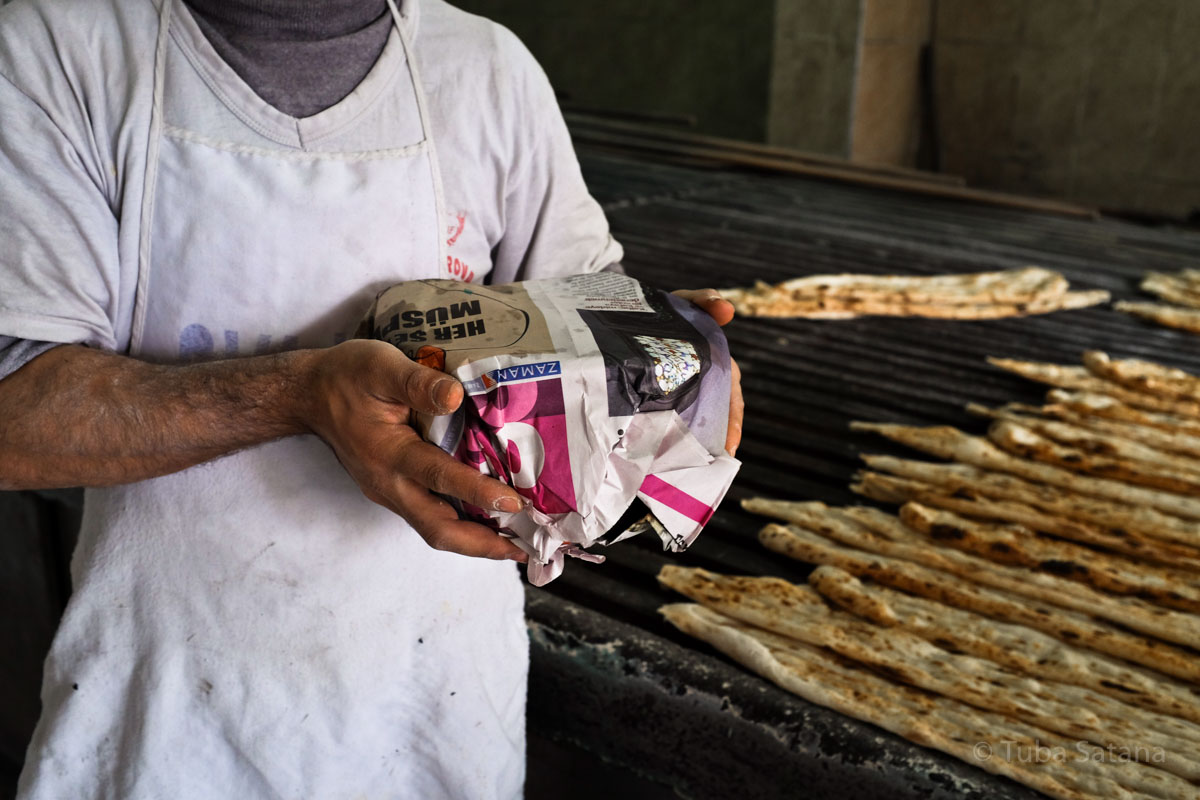 The bakery was Zidan's bakery, the young usta, working like a bee, it is hard to follow his fast movements while he was shaping the pide. All the çırak, errand boy, around the bakery came running grabbing 10 pieces of pide and putting them on their shoulder and running back to their restaurants. The pide bakers are there to serve for the kebab restaurants and also their neighbours who stop by and leave their güveç to simmer and cook slowly by the wood burning fire. A tradition still going on in Anatolia, an earthenware pot filled with vegetables, meat, tomato paste, garlic, chiles etc and sent to the neighbourhood bakery to be cooked. After couple of hours, when everyone knows, it's a part of the experience, they come back and take the slowly cooked güveç and piping hot pide for their dinner.The best food possible!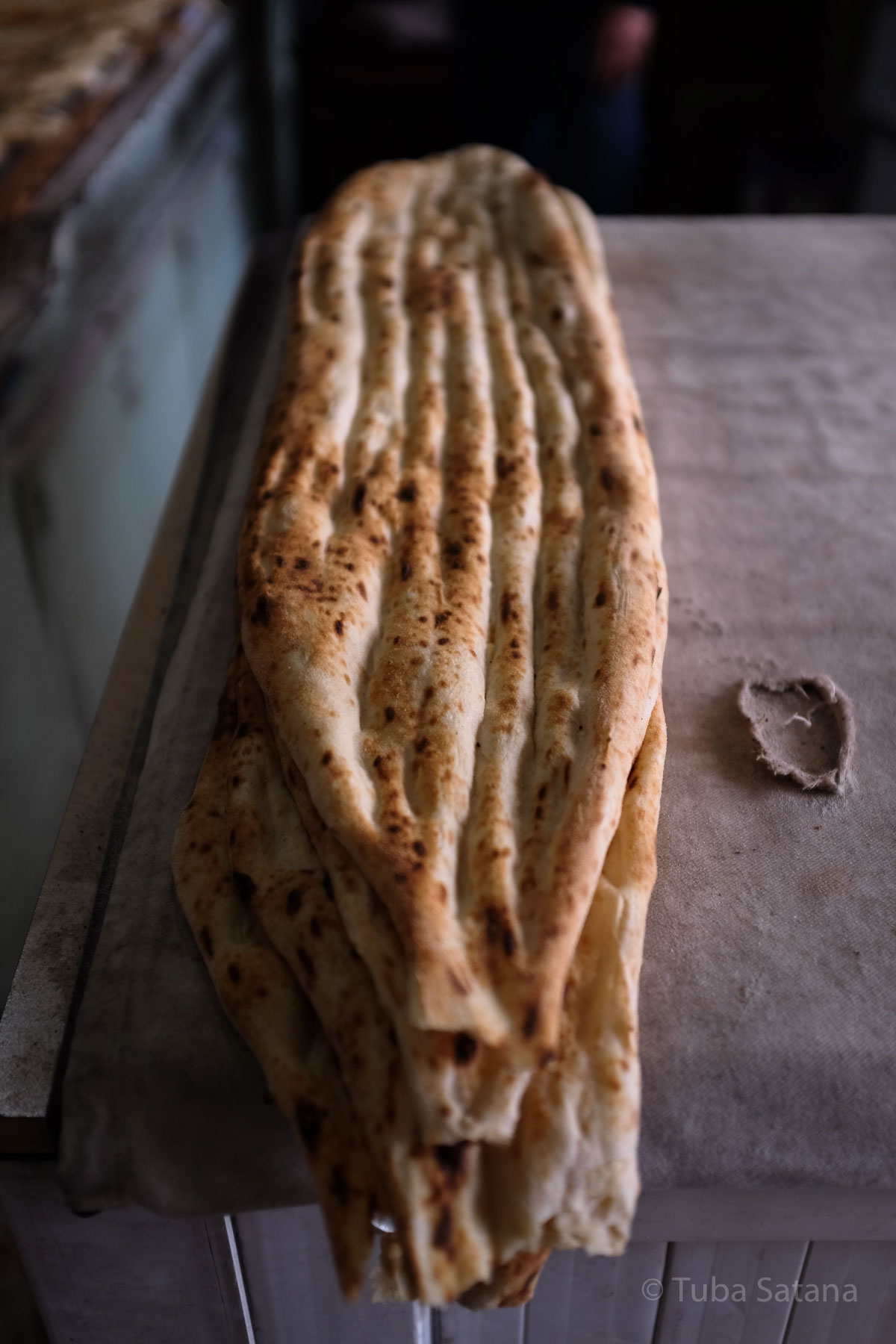 Adana kebab is made from Toklu, a male lamb 1-2 years old, the meat is hand minced with zırh, seasoned with salt and red pepper. When you touch it with the fork it falls apart, when you make wrap of it, the fat drips from the open end of the pide, the tail fat melts in your mouth, the meat silky tastes divine. You should not fill the pide with lots of sumac flavored onions, just enough to give an extra crunch and lift the flavors of the meat, and should add a piece of charcoal roasted chilies, a bit but, not much. A good Adana dürüm is all about balance. All the tastes should endorse each other but not mask each others' flavors.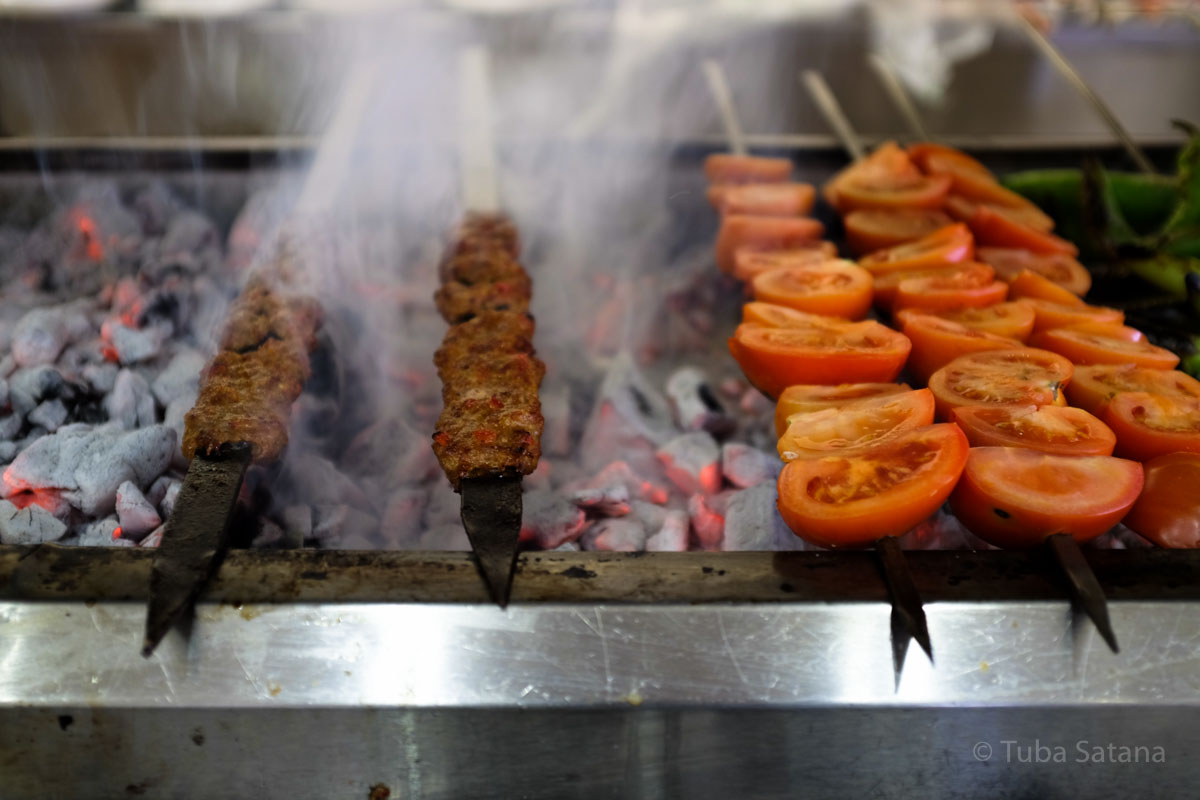 We kept walking and when we stopped by Birbiçer, expecting to see a small joint, we were surprised by how crowded and big the place is, bursting with families ordering feasts, one portion following another one, the young ustas at the salad station chopping onions like crazy, prepping salads, portioning, piling the plates as high as pyramids.
Another group of ustas sitting at a table with a tray full of chopped liver skewering tiny pieces of liver and tail fat. By ocakbaşı, the place where you sit in front of the bbq, watch usta grills your food and serves immediately, a group of men enjoying their lunch, usta topping their plates with freshly grilled liver and Adana Kebab.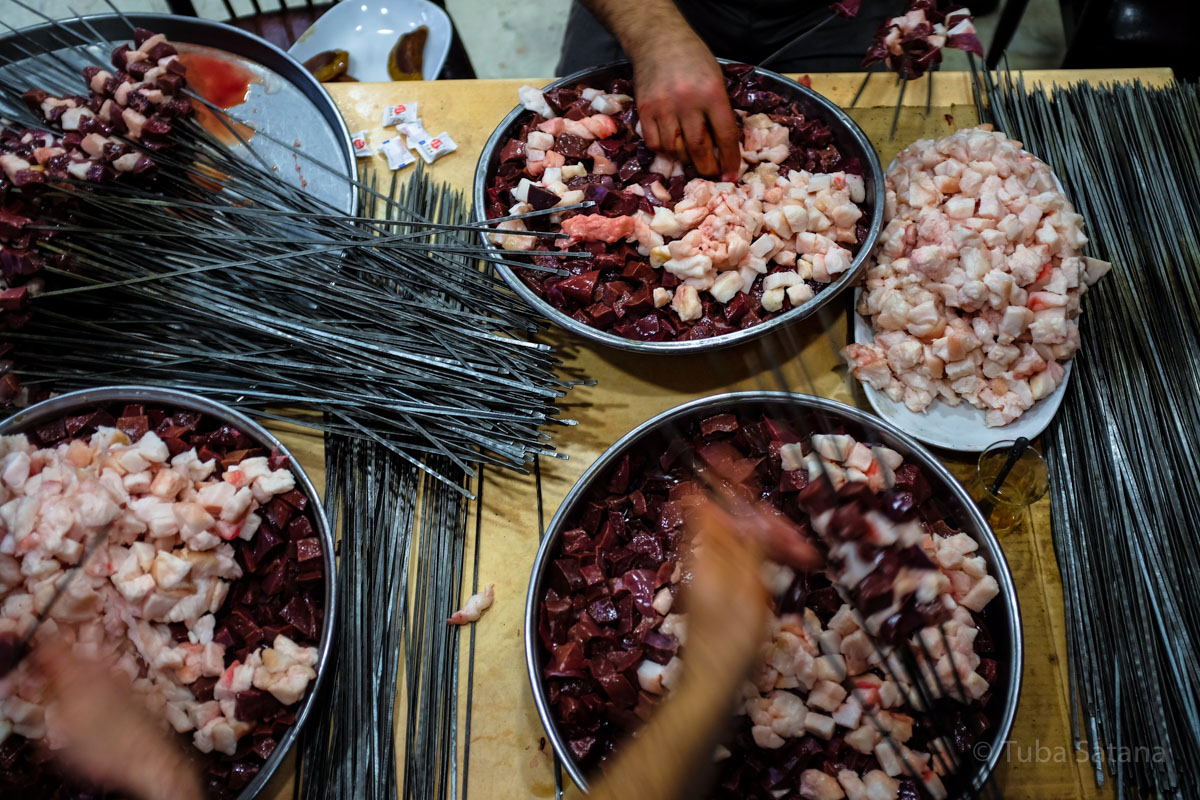 We started with ciğer kabab and then the meat followed. Ciğer was still pink in the middle, juicy and earthy, a great bite with a sprinkle cumin.  Adana kebab was cooked to perfection, the minced meat mixture was well balanced with tail fat and lamb, seasoned just right. Enjoying with crunchy onions and mint leaves, spooning some ezme salad for an extra kick at the same time. It was and endless feast, we tried to take it slow and another round of Adana kebabs were ordered to our waiter Ahmet.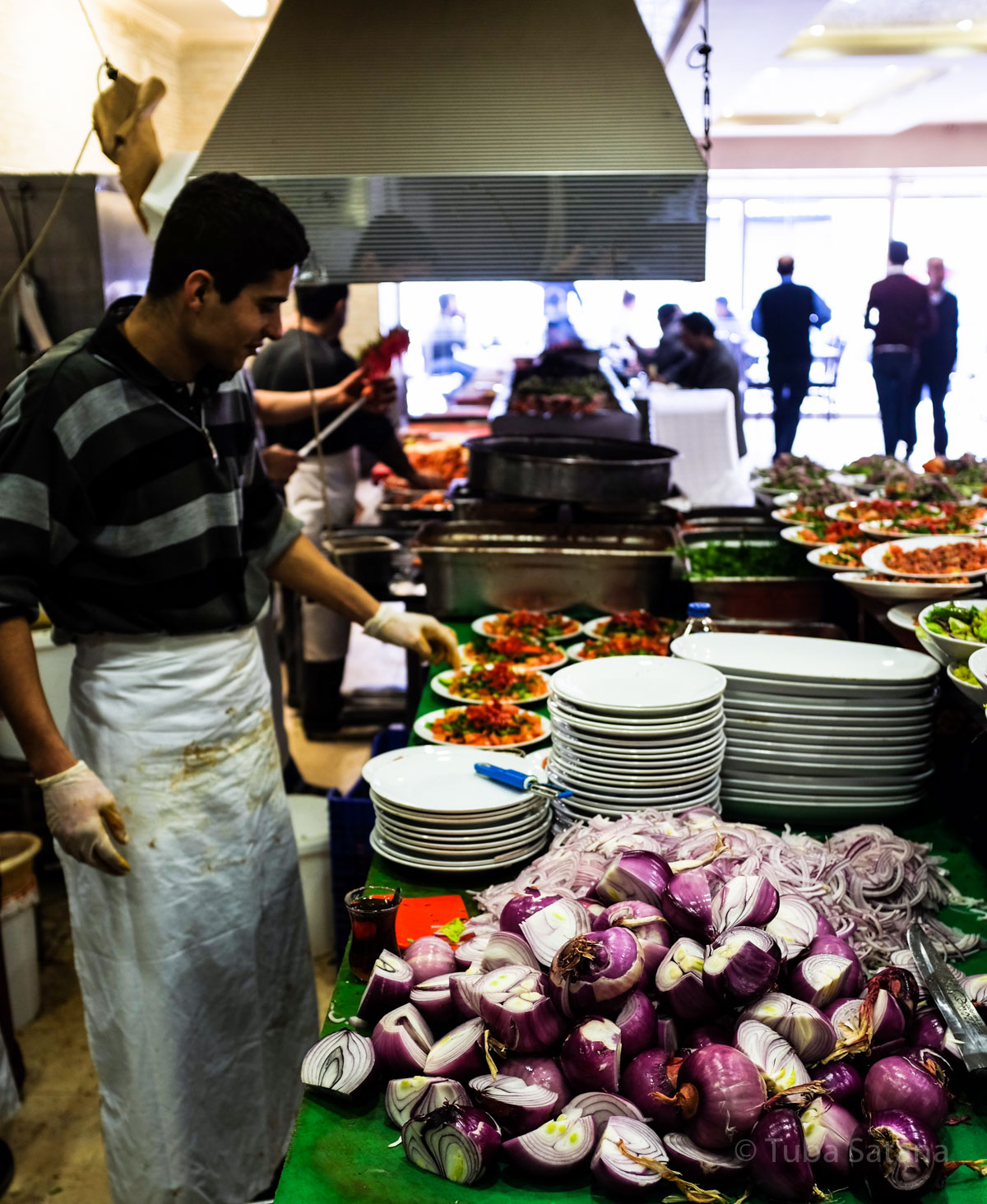 An institutional place, plates of grilled kebab flowing to tables, gulped down with mountains of pide, extra plate of chilies, as local as it gets. The big and famous restaurants in Adana? I would prefer Birbiçer and Kebabpçı Erdem 1000 times over.
Adana and kebab, inseparable, like fat and meat.
Addresses:
Tarihi Kebapçı Erdem Usta: Sarıyakup Mah. 10. Sk No:33
Birbiçer: Bakımyurdu Caddesi No:63/A