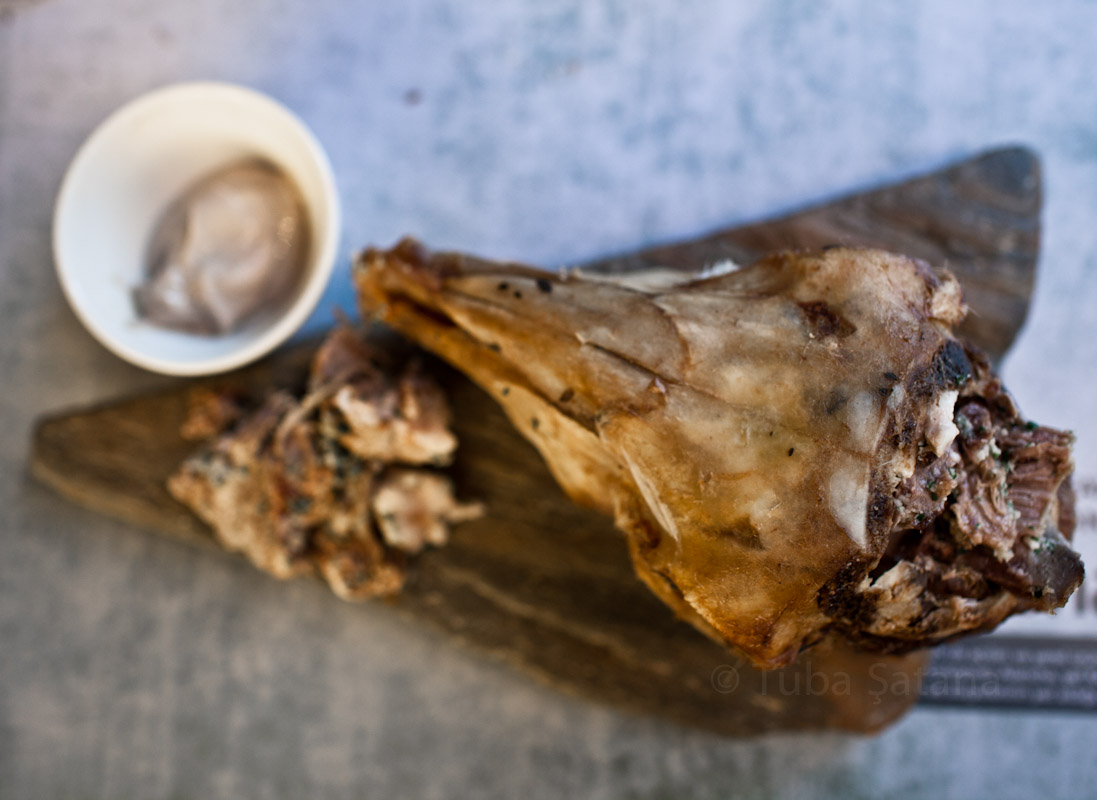 Actually I would have let the photos talk for themselves, but that would be unfair and incomplete…
Last week Bade and Ayşe of MSA send me a notice stating Alancha of Kemal Demirasal will be in Istanbul for a short time of 7 days, at Okulun Mutfağı, MSA. Very exciting news for me hence I have been following Chef Kemal for a long time, but could not visit his new restaurant Alancha at Alaçatı, Izmir. So it came to me, to us, to Istanbul, Chef Kemal bringing his great team, his talent and his wild greens!
Eating his food at Okulun Mutfağı MSA, would not be the same like in Alancha, which I will be going back many times soon, but it gives you a hint of his ingenuity.
Kemal Demirasal is a surfer champ turned chef! Yeap, you heard right. All because he wanted to create and design, read and research, he chose food to conduct his dream. I am glad he did. He did not study gastronomy, he did not graduate form any fancy named so and so culinary academy, hence he would have lost his vision, in my opinion. His mind is exempt from boring and usual presentations, combinations, repetitions, other nonsense. From his approach I can say he is very much influenced from Nordic cuisine, then he told me so too. Although he uses many ingredients mostly on one dish, it is refreshing to witness the compliance of the ingredients. He uses what is local, seasonal, loves to create with fish and his most loved ingredient is onions, every variety of it, he believes if used well, onion is nothing less then caviar.
For 2,5 hours tasting and devouring his food, I listened to my senses, while the ingredients lingered in my mouth, my eyes feasting over the colourful, harmonious, elegant and ravishing.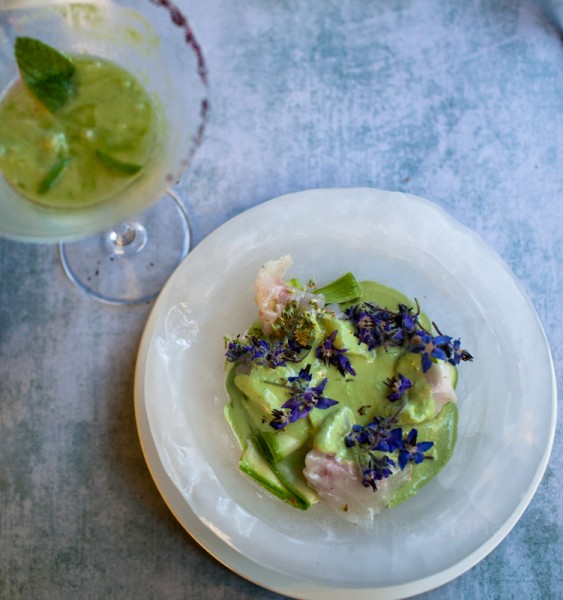 He sent me over 7 dishes to taste, finishing with 3 desserts and none of them were tasting portions! He told me, politely, you do not have to finish, but clearly it was a bad call, they were too good to be left on my plate.
Two of my favourite dishes were, Raw Flavours and Ege'den. He started with 'Raw Flavours', simply sea bass, green onions and zucchini, served on ice, I felt the iodine taste, after gulping down an oyster, long, sea finish, a great way to start after the amuse bouche. Then continued with 'Ege'den' Aegan wild greens like nettle, golden thistle, common mallow, sickle weed slightly blanched, served with a dressing made from their discards, but with a killer touch of pastrami juice and powdered wheat berries, accompanied with çemen drizzled yogurt. The wheat berries, which were boiled with cinnamon was so earthy, nutty and surprisingly good with the green tastes at the same time. Amazing!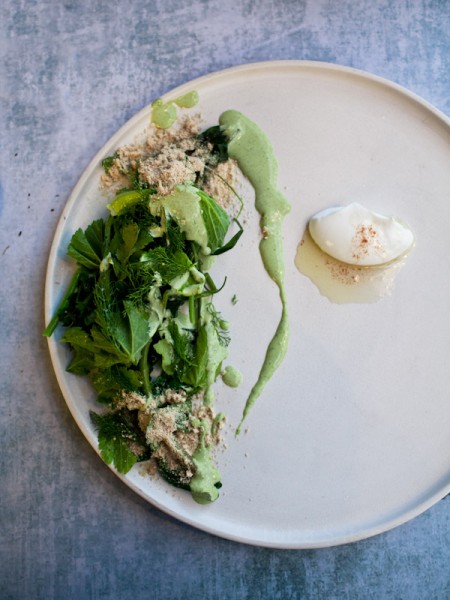 He is not afraid to show where our ingredients are coming from, what their real forms are, presenting the lamb cheeks with the skull, places on a piece of a beautiful rock, with a small bowl of brain spread…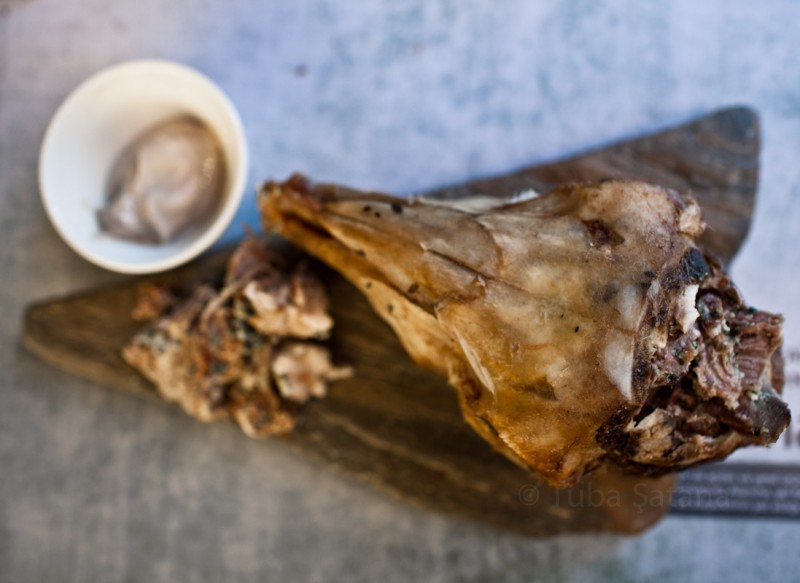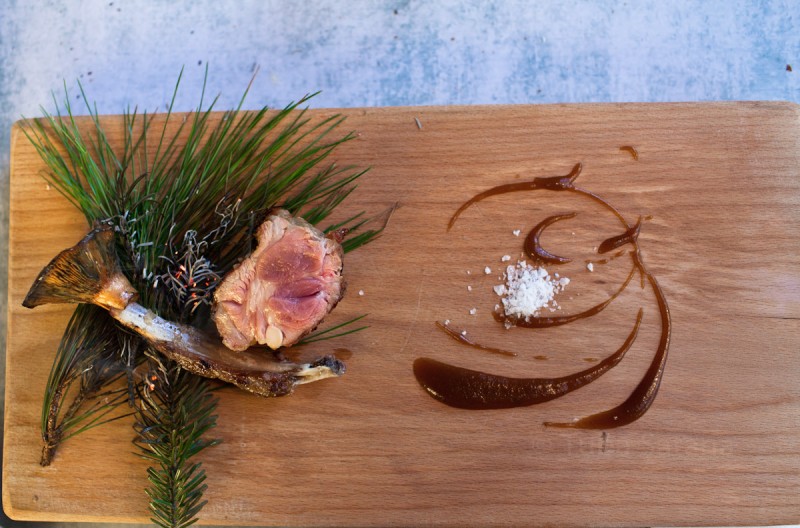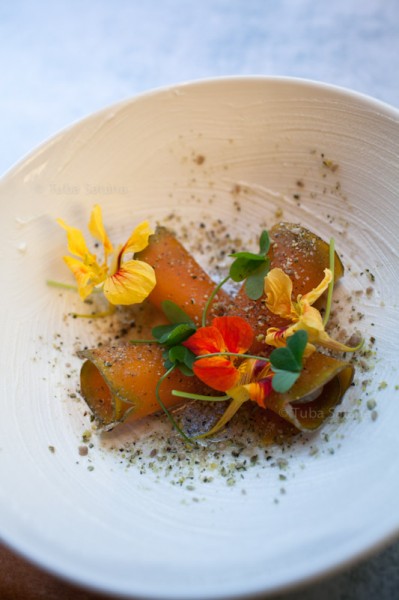 He has great team members, Deniz Temel, Tufan Özen, Yiğit Alıcı, Kaan Karagöz, not to forget Göksel Güleç, the mixologist in the house, with his brand The Cooktail Master. Göksel prepares his aromas, garnishes, salts, foams himself, he has bitter, sweet, sour cocktails and lovely presentations…
Demirasal just wants you to have a theatrical experience, his vision served on a surface… When we have chefs like him, I see the optimistic times ahead in cooking, creating, future dining experiences in Turkey. Sometimes it only takes one mind…
Closing with a verse of Die Slowly, by Martha Medeiros… A great poem Kemal loves and shares with us on the homepage of Alancha…
He who becomes the slave of habit,
who follows the same routines every day,
who never changes brand,
who does not risk and change the color of his clothes,
who does not talk to people he doesn't know
dies slowly…