I love love love dim sum. But who doesn't? The morning we landed and left our luggage to our hotel, we rushed to our first reservation in Berlin. Yumcha Heroes was located like every where I love, in Mitte. A small trendy chic lovely place is serving dim sum and daily lunch menus. Skipping the lunch menu, we ordered from the real menu.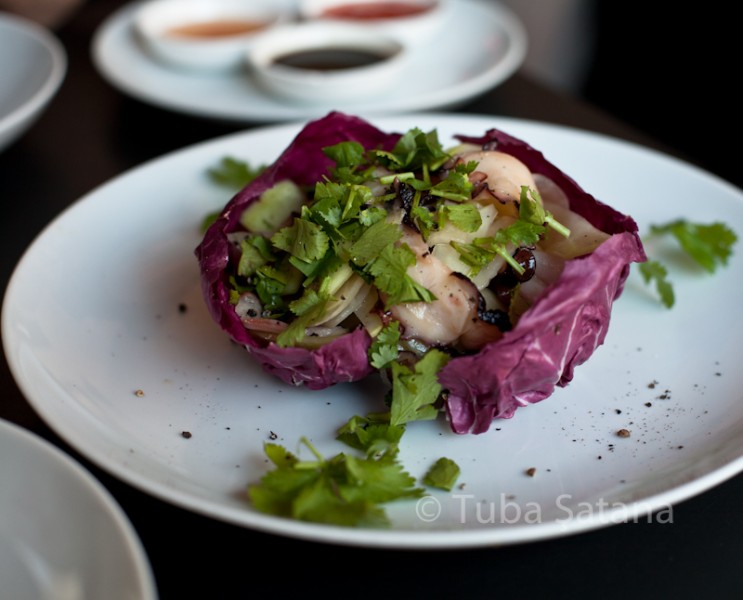 Octopus salad with cilantro, kohlrabi, a light lemon dressing, so light it dos not hush up the taste of the octopus, a mouthful of sea, citron, green to start with. Then we had a green veggie soup with pak choi, veggie dumpling and sesame, the dumplings were so silky, so delicious and telling us a lot about the forthcoming dishes. The vegetables were so fresh and masterfully prepared.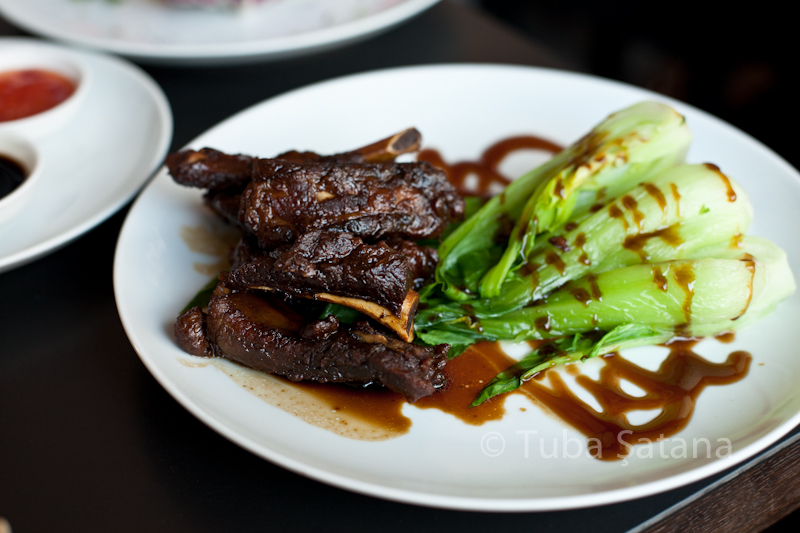 If I see spare ribs on a menu, I have to have it. I did not regret it this time as well. Falling off the bone spare ribs, slurped down with drizzled ginger soy sauce drizzled pak choi. Gone in seconds!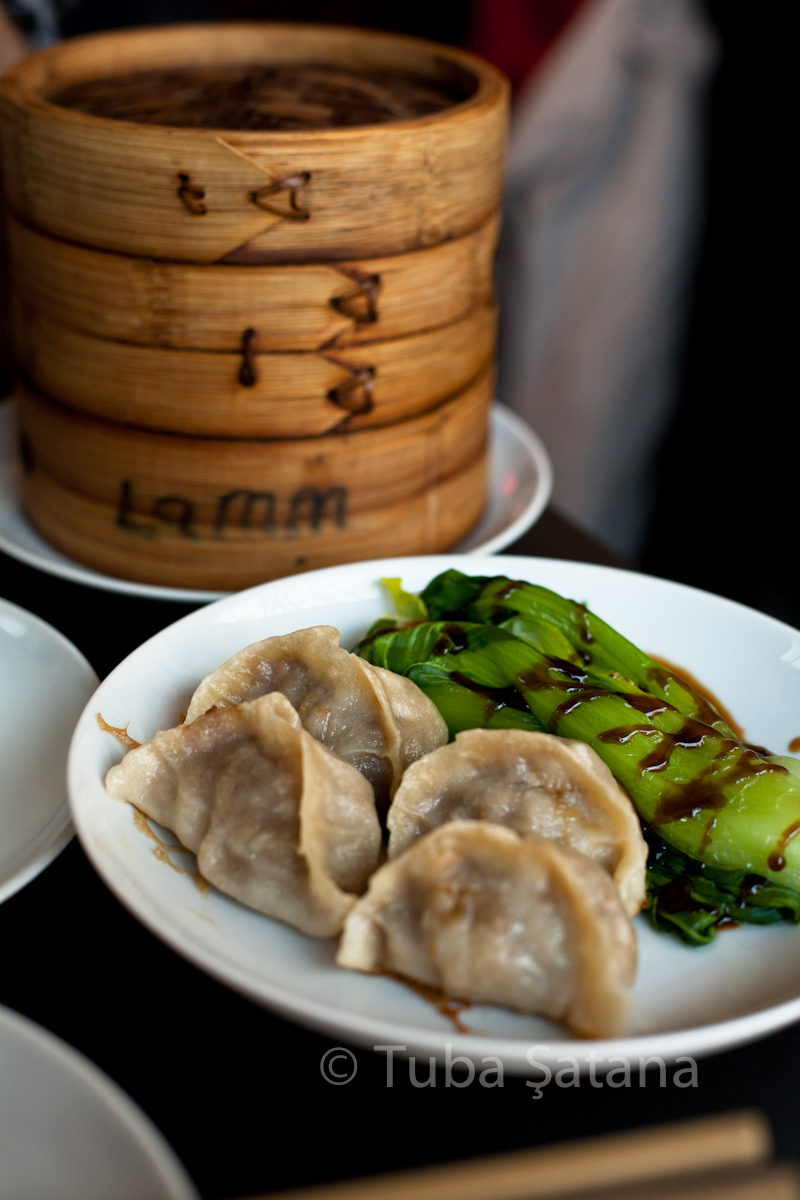 Chicken, thai basil, ginger and chili dumpling, and the one and only shanghai dumplings filled with minced pork, szechuan peppers and broth! The broth filling your mouth with its rich taste and yumminess! Love it!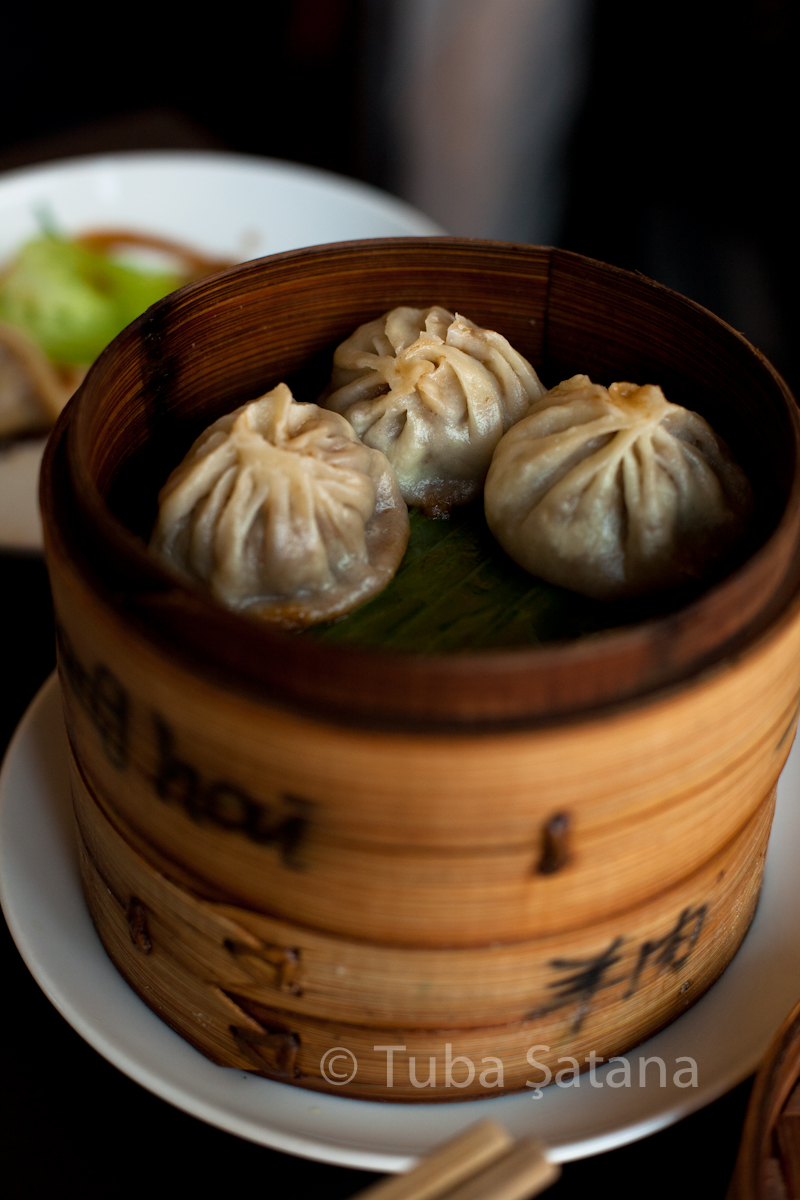 All together, the food was very refreshing, the ingredients were fresh. Especially the shanghai dumpling! The only thing I did not like was the pink lamb dim sum. It was lamb meat, green soy beans, cinnamon and oyster sauce. There was nothing wrong with it, I love cinnamon and lamb together but there was no balance in it, lamb taking over every bit of taste, being steamed does not help to lift up the taste a bit…
Making towers of the bamboo steamers, finishing them one by one, we were happily stuffed, but wanted more. The same moment  the owner send us a dessert, which I had to stop dreaming about the other dishes ı skipped. Spicy Chocolate, a chocolate ginger parfait, with passionfruit and chili sauce! Genius!  It was ridiculously good, like one of the best desserts I had for a long time. Cold, chocolaty, tangy with the sauce, overwhelming, wakening… A clean finish.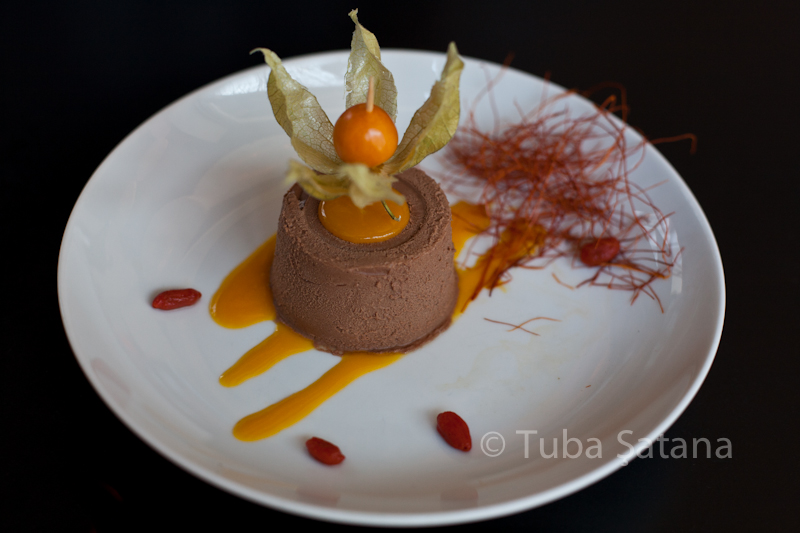 As the time we finish eating, shooting, paying, chatting with the owner learnt about their new place Long March Canteen at Kreuzberg, everyone was left. So we headed out for some coffee…
Hoping to be back next year, already missed though…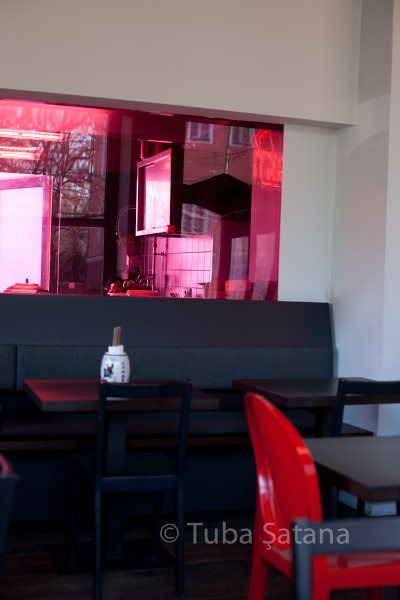 Address: Weinbergsweg 8, D-10119 Berlin-Mitte