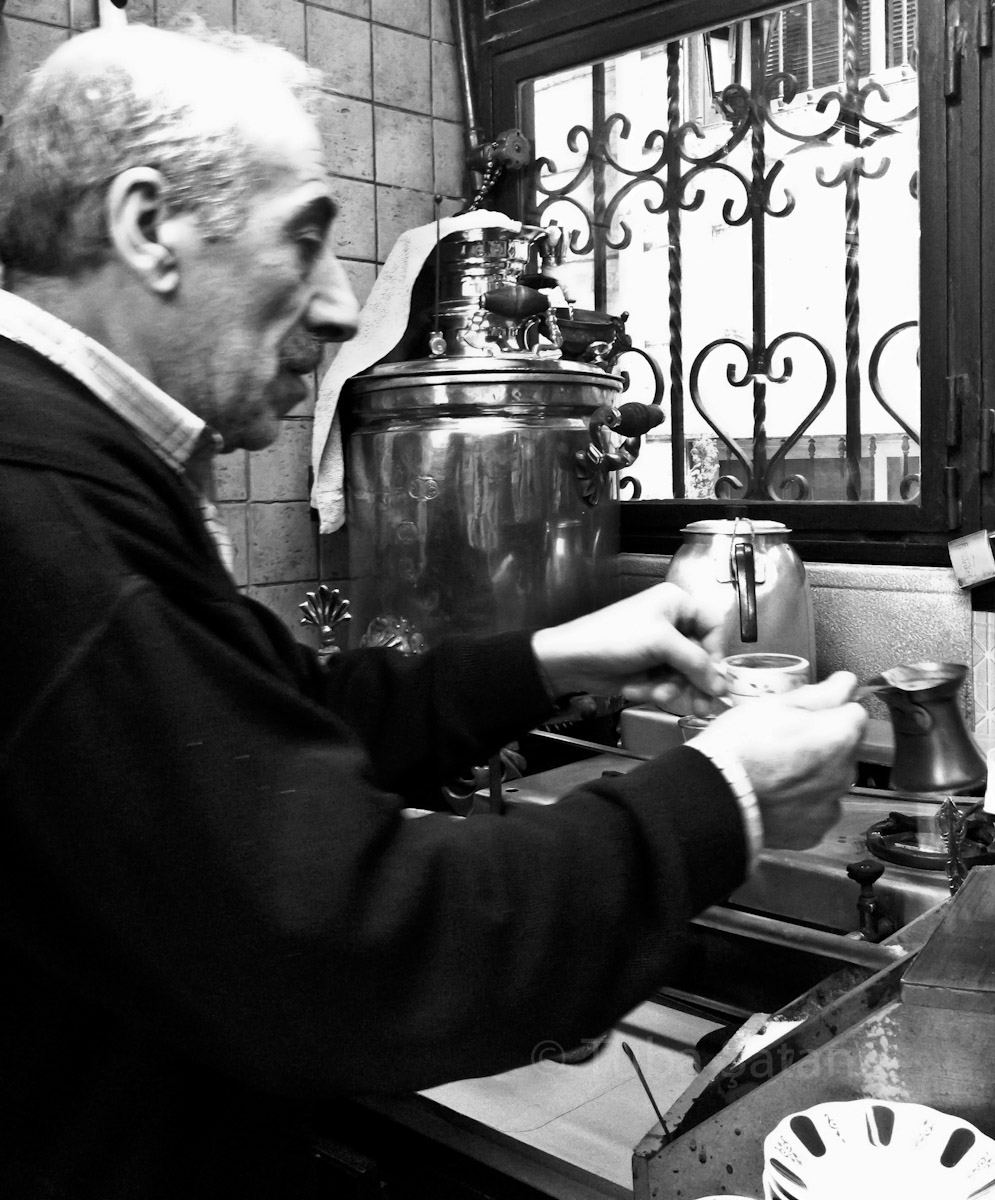 Turkish coffee is more than a tiny cup of caffeine for any Turkish people. It is a social event, a time well spent,  an office gossip, a morning newspaper, a gathering, a moment of our lives that we found in a cup.
We do not grab a turkish coffee and go! We sit down, order our coffee of our choice, sade, without sugar, az şekerli- little bit of sugar, orta şekerli- medium sugar, çok şekerli- sweet and enjoy it slowly.
So where to drink a decent cup of Turkish coffee? One of my favorite coffee shops is Mandabatmaz, literally meaning buffalo will not sink, the foam is so thick, you will find the name very appropriate!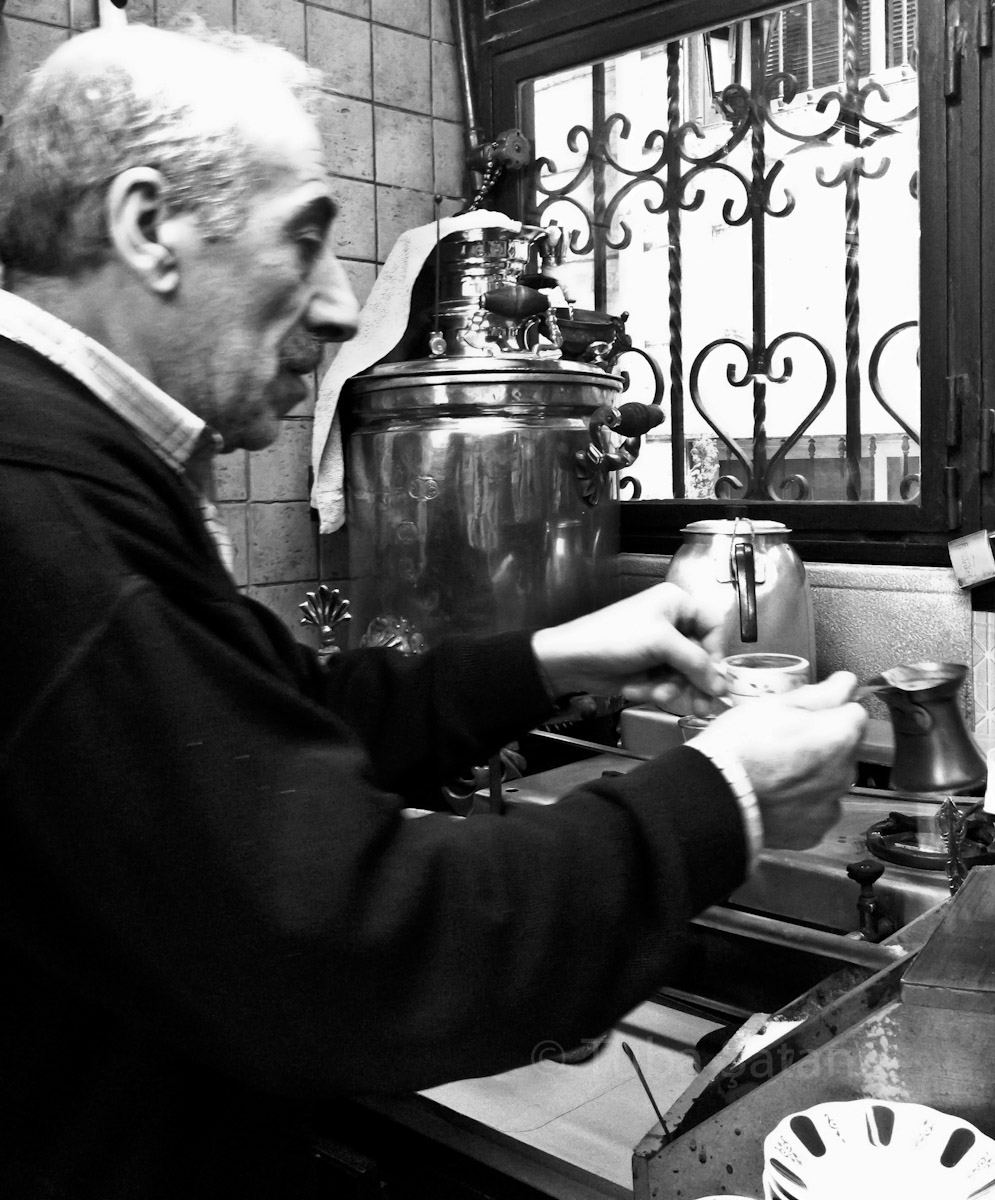 Cemil Usta, prepares that strong cup of Turkish coffee standing on his feet all day long, watching the news or the old movies on TV. Mandabatmaz  is tucked away from the rumble of Istiklal Caddesi, if you are lucky you may find and empty tabure, a small chair, or you may end up standing if it is the lunch hour and everyone has arrived before you!
Mandabatmaz Address: Olivia Geçidi, İstiklal Caddesi, Beyoğlu, Taksim