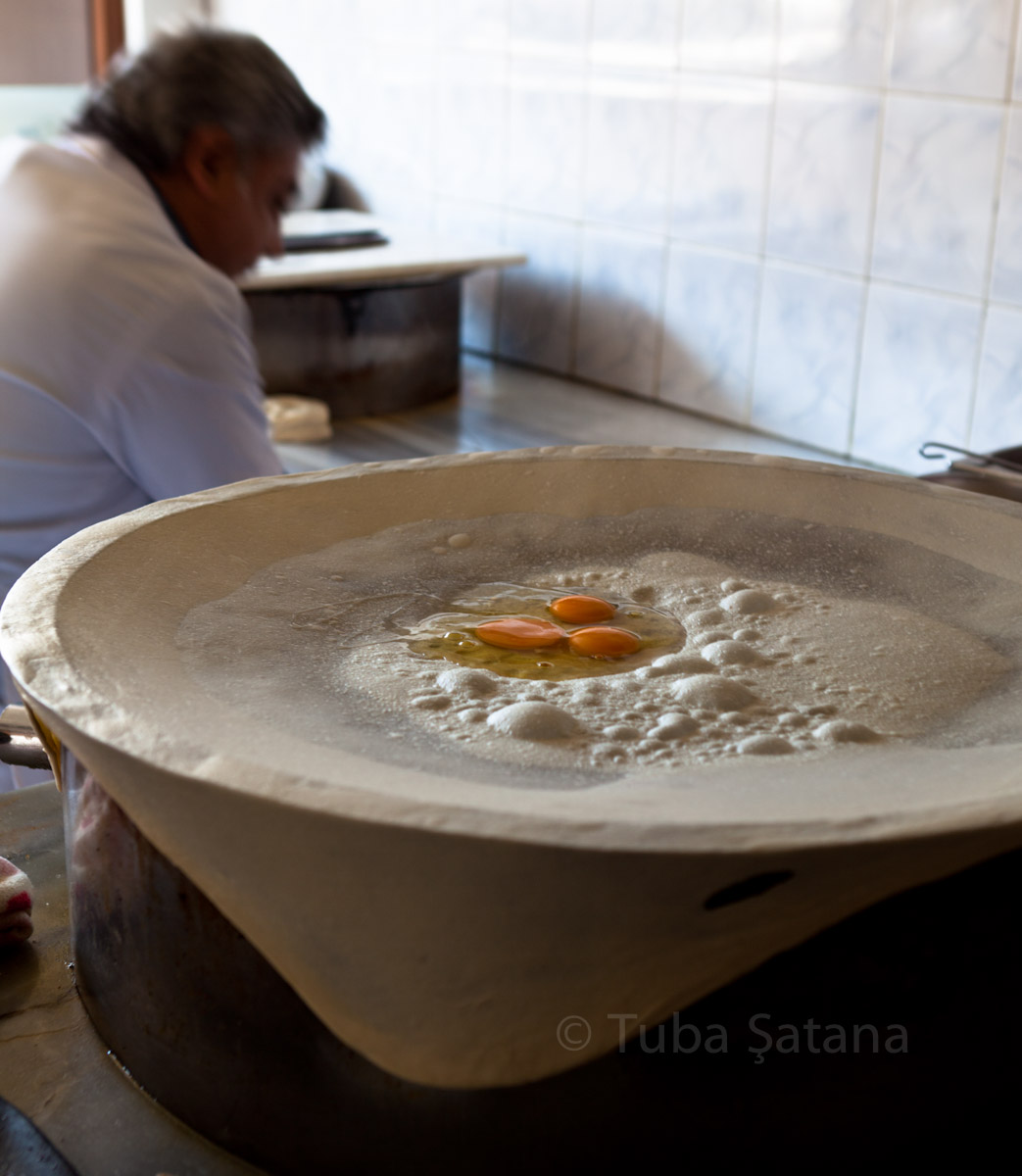 Just a usual morning for me, asking the waiter if I can visit the kitchen and chat with ustas…  For me, as I always say, watching the true masters, this experience is more important then the food itself, hence it is them, ustas, who make the food that treasured.
Urla katmer is different from katmer in Gaziantep and Tevfik Usta's serpme börek in Antalya, but with a similar approach to stretching the dough, different in cooking, this one is fried, while the other katmer were baked.
Fatih Usta stretched the dough first and then swirled and turned it in the air tens of times, by each move, the dough got thinner and wider. He was a natural, mastered making katmer years and years…
After the morning stretch, Fatih Usta layed the dough on the hot oil surface, a special pan which is similiar to the one tantuni is prepared. Then he cracked 3 eggs on the dough, and spread it all around before he tops it with the ordered ingredient, may it be mincemeat, lor, kaşar of your choice.
He made an envelope of katmer, now it was Sadullah Usta's turn to show how it's done! He treated katmer as a child and teaching it how to swim, he swayed katmer from left to right, front to back, letting it fry evenly on every side, than after he made sure that was ready to be lifted and flipped over. He lifted it gently with a spatula and voila! I had the golden side of katmer facing me! Couple of sways, making sure the dough is evenly crunch on both sides, another lift and and he put it on the cutting board, started portioning it… By that time, Fatih Usta was beginning to stretch another katmer…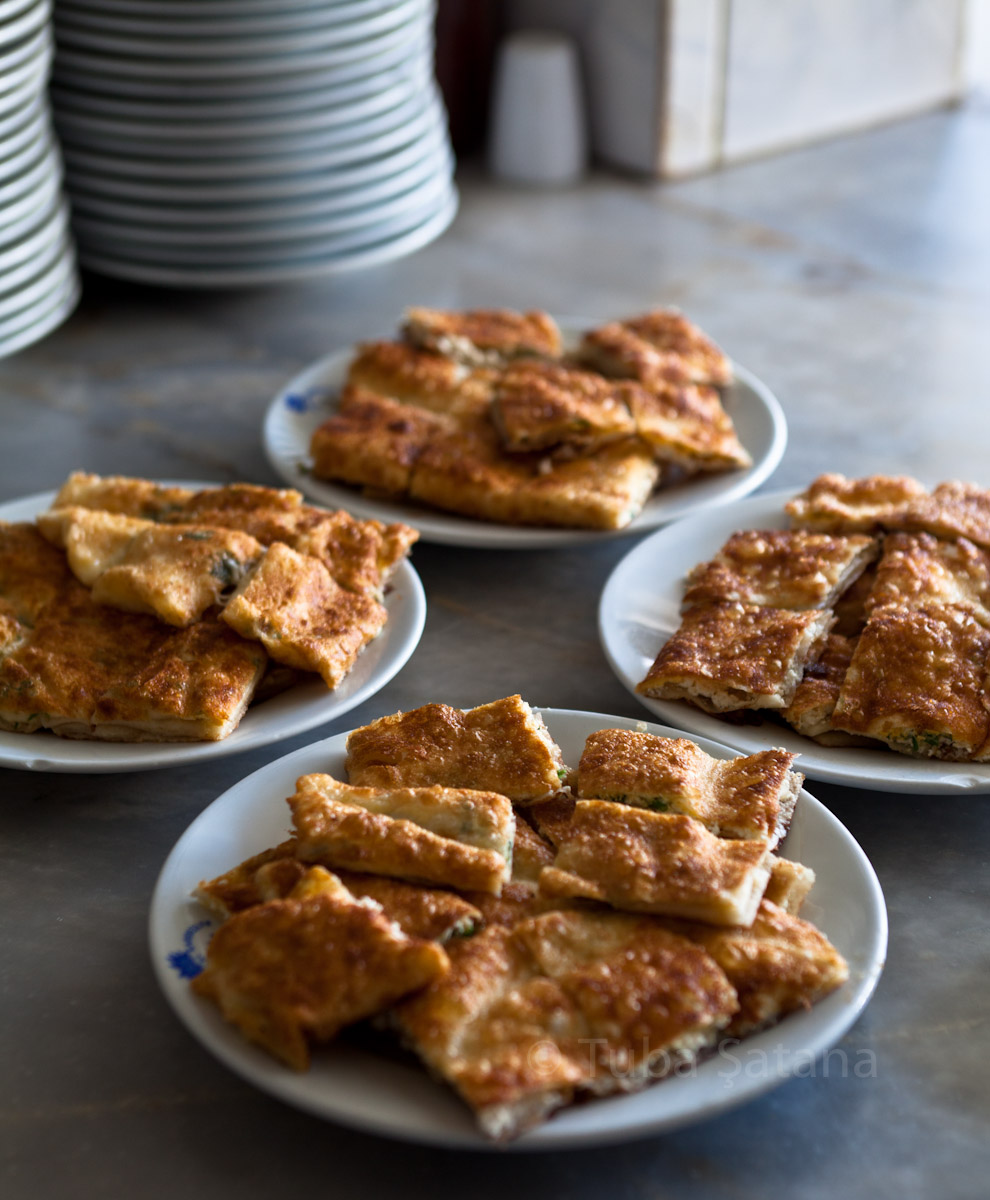 Getting back to my friends, tea and katmer were waiting for me to tuck in, so another day day began with beautiful people! Ustalarım, ellerinize sağlık! 
Ünal Kardeşler Katmer Salonu Address: Urla İskelesi, Mareşal Fevzi Çakmak Cd. No:12, Urla