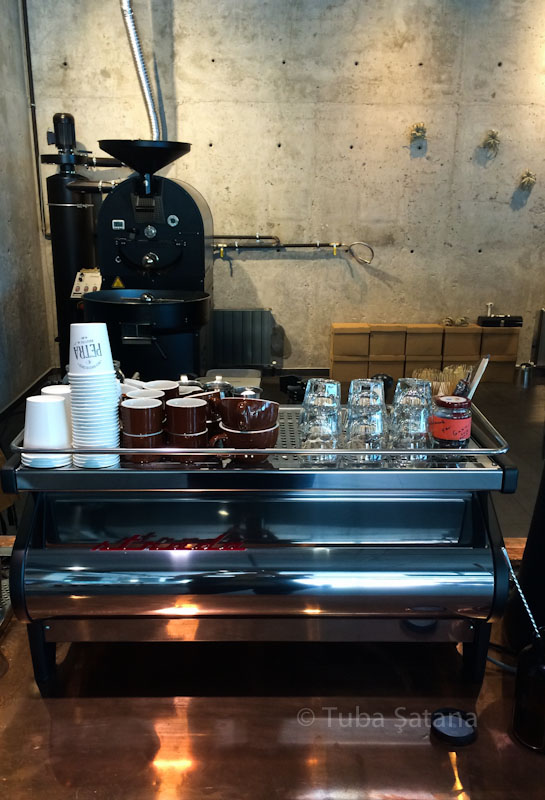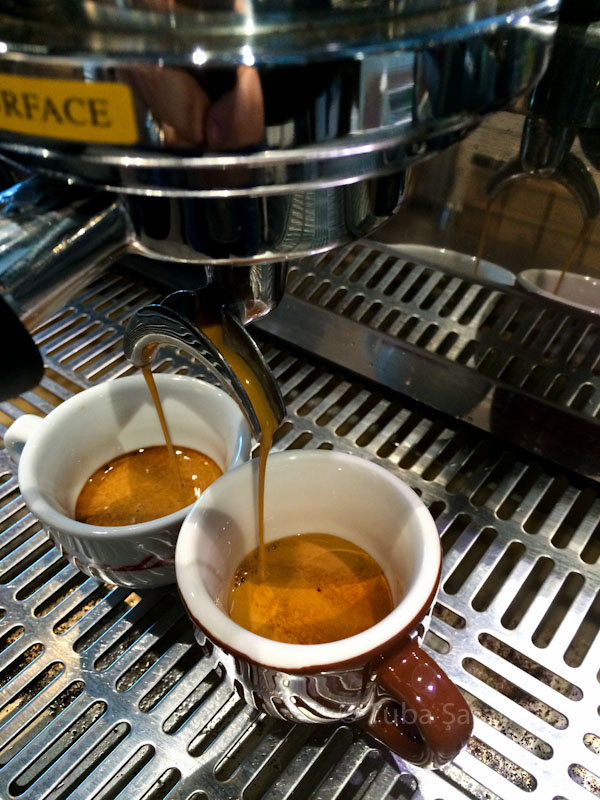 Although Istanbul is bursting with new coffee shops almost around every corner, I love sticking to my fave ones. Another one of them is Petra Roasting Co. at Selenium Residence just off the Barbaros Boulevard, off the beaten path.
Kaan Bergsen is the founder/roaster/geek of this place. He selectively picks the beans himself, roasts in small batches for us to find fresh coffee beans to our like.
Situated in Muse Istanbul, an art gallery and a a cool objects collection shop, they have a Strada and have huge affection to Chemex when it comes to pour over. Kaan loves to talk about coffee, wants you to try the new things and he is persuasive, he knows coffee and is a bigger nerd than me.
You may wander around the gallery or sneak peek in that amazing Mercedes, sipping  your coffee, you may even have a chance to meet gallery's fabulous art director Canan Eren Arditi!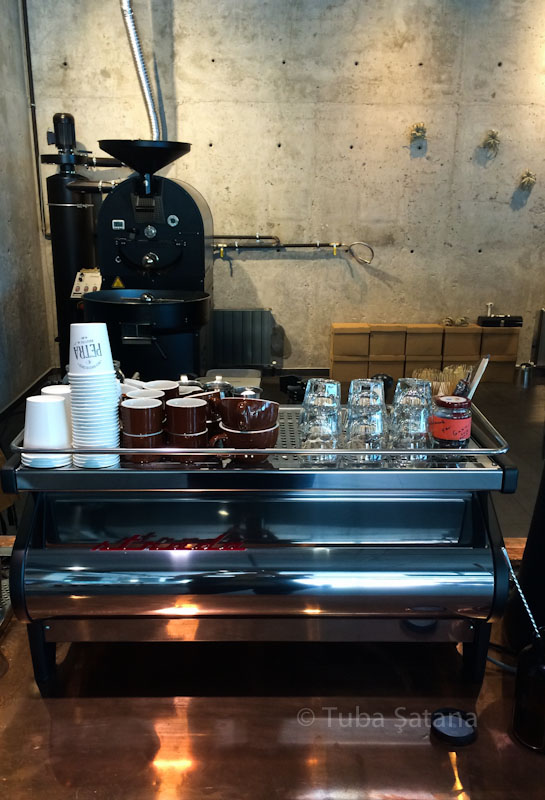 I love spending my time either chatting with them, or working on that beautiful big table at the back, may be sharing some laughter with Canan herself.
Petra Roasting Co. pairs up darn good coffee, coffee nerds and beautiful people in a cool and bizarre surrounding.
You may buy a boat also visit the gallery while there, but do not leave without the coffee!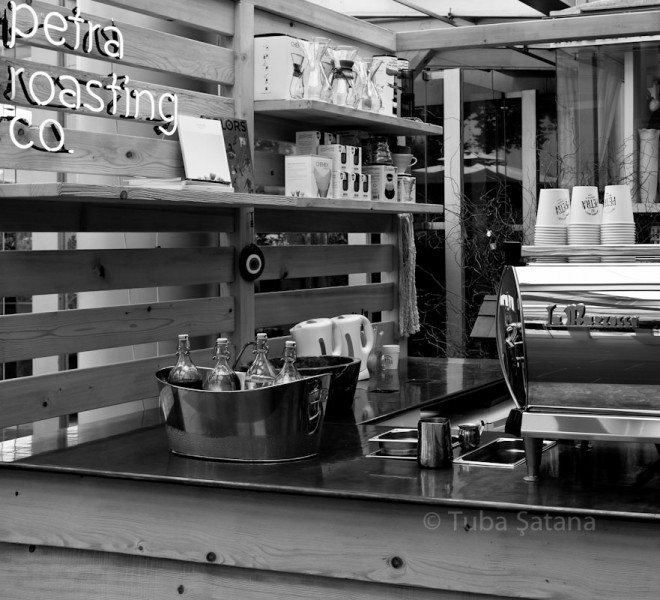 Petra Roasting Co. address: Hoşsohbet Sokak Selenium Panaroma Residence, Gayrettepe, Istanbul
Petra Kiosk: Kanyon Alışveriş Merkezi, Esentepe Mh. Büyükdere Caddesi No: 185, Levent, Istanbul
Petra Topağacı: Prof. Dr. Orhan Ersek No:17, Nişantaşı
Petra Pera: Meşrutiyet Cad. No:64, inside Pera 64, Şişhane