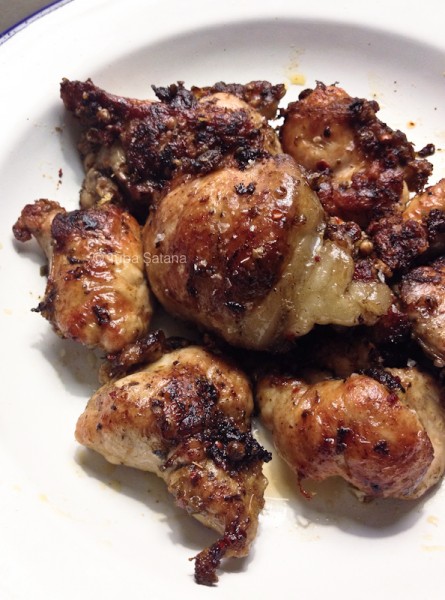 Offal, you either love it or hate it. I love it. Every piece of it, sweetbreads, brain, liver, intestines, heart, testicles, tripe, trotter…
When growing up I had the best of offal on my table; lamb brain salad with olive oil, lemon and parsley, pan grilled ram's testicles, thick slices of kokoreç cooked with tomatoes, pepper and thyme, sautéed liver, lungs and liver sautéed with onions and spices, takım kavurma as we say in Turkish and there was my granny's famous trotter soup, paça çorbası… I believe the way you grow up defines you, I do still cook sorts of offal at home.
Eating out in Istanbul, liver kebabs and sweetbreads when in season are indispensable at any ocakbaşı, like sautéed liver, Albanian liver, brain salad and if you are lucky sautéed tripe dishes are on the menus of meyhanes. And kokoreç is a definite street food in Istanbul.
But this is changing. Variety of offal dishes are now on the menus of my favorite and Istanbul's best restaurants. Kantin, Lokanta Maya and Sekiz Istanbul…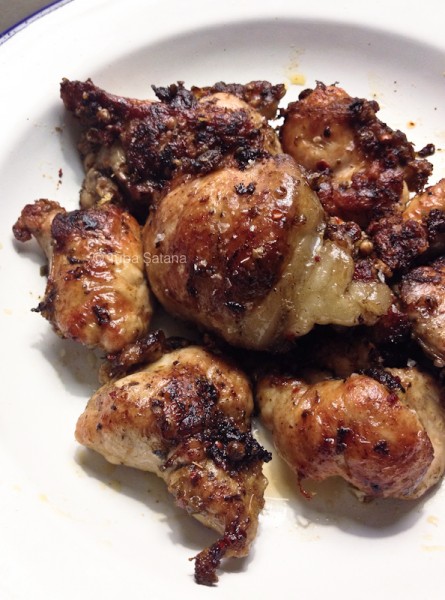 Şemsa (Kantin) a pioneer of sorts, as you know has been serving the best home cooked meal since 14 years. And Kantin, apart from being an elegant, stylish tradesmen restaurant, has offal dishes on the blackboard ever since, first, the irreplaceable sautéed liver. Then came the tripe, on and off, same with tongue. It would not sell. When you can not sell a dish then comes the discouragement. Şemsa is one of the most persistent chefs I know, so she tried again and again.
Kokoreç gave her courage to create and serve new variety of offal.  Chickpeas and tripe stew, işkembeli nohut, calves cheek stew, yanak yahni, breaded and fried beef tongue, dil pane and she even served marrow on her new year's lunch… All of them, lucky to be tasting, were so delicious, geniously created and plated. Surely enough she just wants to serve her favorite food at her restaurant, the dishes she devoured while growing up, not turn Kantin into an only-offal-served place… (that is not a bad idea actually!)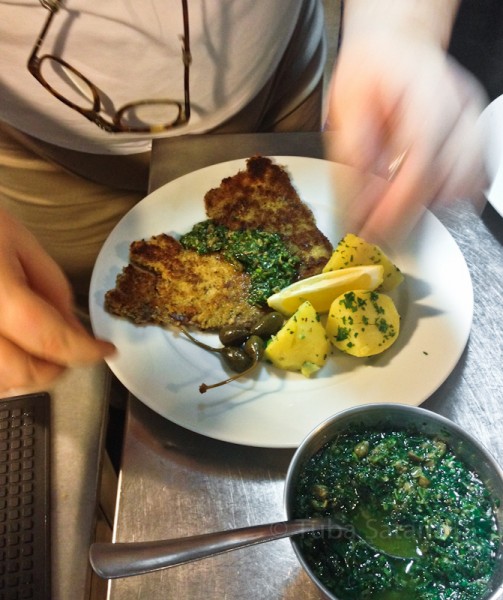 Didem (Lokanta Maya) was also raised in a home of delicious food, she still remembers her aunt's sautéed hearts, böbrek sote, her mom's indispensable tongue, dil söğüş, her granny's grilled tripe, işkembe kızartma. From the first day of Lokanta Maya, she has chicken liver paté on the menu. She shares the excitement of offal dishes with Şemsa. She is trying different dishes on and off the menu, measuring the customers reactions and sales. Tongue served over the grilled bread with a red cabbage salad as side, tripe soup, chickpeas and tripe stew, she also tried lamb head on a bed of charcoal grilled eggplants when in season, but it turned out to be a heavy dish for summer. She is also serving ox tail simmered with prunes and wine at her lovely lunch stop Gram. 
Maksut's (Sekiz İstanbul) childhood home is Antakya, where his mother was cooking stuffed tripe, işkembe dolması, lamb intestines filled with rice and meat, spices, mumbar dolması, stew of spleen, heart, liver, ram's testicle sautéed in butter… goes on and on… as he told me his memories, I got hungry, and the story ended with the famous butchers of Antakya where ram's testicles were placed on a small tray and tail fat on top of the testicles, sent to the neighbourhood bakery, the baker cooks them till the fat melts on the testicles and turns golden. Oh my! He has his famous chicken liver paté on his menu since he opened Sekiz Istanbul, also remembering he had the breaded lamb brain on his set menu at his former restaurant lil bitz. As I was writing this article, he was testing recipes and working on the new offal dishes to be present in the spring menu. Terrine of roasted lamb head, sweetbreads, and something from the coccyx… Excited!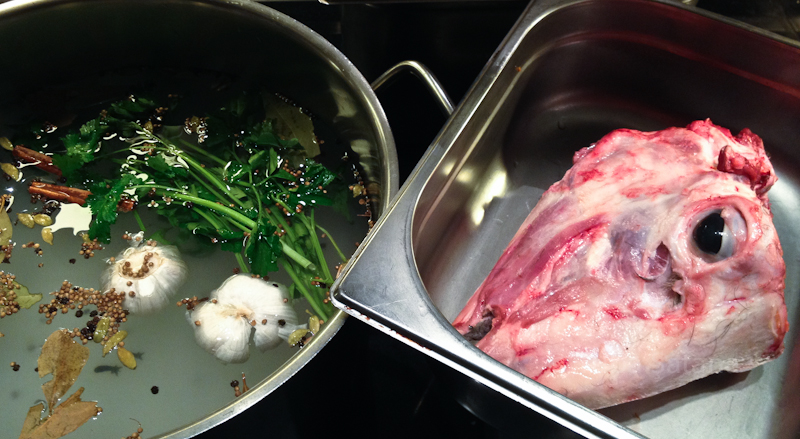 All have common problems, the rising prices of offal and the response of the customers. Of course if these items won't sell, they end up being staff meals. (Hooray for staff meals!)
At the same time at Aegean coast, at his eloquent restaurant Alancha, Kemal has another bold approach to offal, serving picked lamb head meat served on the skull, a way of showing what we eat, also anything can be done if you put your mind into that.
I am sure offal trend will continue to rise in Turkey, remembering our roots, and I personally hope to see more offal dishes on the menus of Istanbul restaurants. I would like to see more chefs challenge their customers, who most probably are eating all sorts of offal dishes when at ocakbaşı or meyhane anyway!
Kantin: Akkavak Sk, No:30, Nişantaşı
Lokanta Maya: Kemankeş Karamustafa Paşa Mh., Kemankeş Cd No:35, Beyoğlu
Sekiz Istanbul: Kuloğlu Mah. Erol Dernek Sok. No:1, Beyoğlu