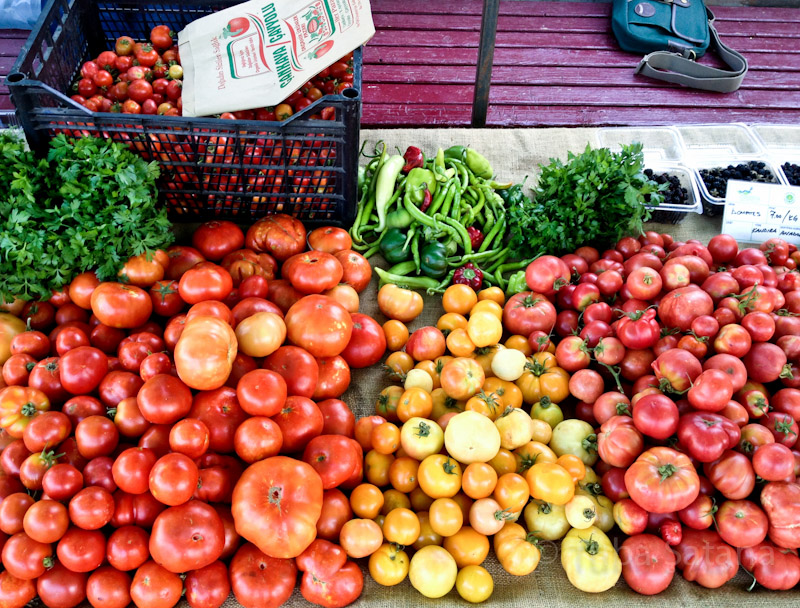 Finally the tomato season kicked off! All I want to eat is tomatoes, peppers, cucumbers and olive oil! An easy task, after visiting the organic market held at Göztepe Özgürlük Parkı on Wednesdays, I got the first heirloom tomatoes of the season. All from Nar Çiftliği, from farm to table, knowing Nardane Hanım and Mümtaz Bey, taking care of their produce so well, you see it on the beautiful display!
I was so happy when I see the colorful tomatoes, I heard Mustafa from the other counter calling my name and telling me Domatesleri gördün, bizi unuttun -you forgot us when you saw the tomatoes- he was right I was blind sighted!
So visit your favorite farmer, get your share! If you do not know any farmers, go to the neighbourhood grocers, if you are living in Istanbul or staying long, go to the nearest organic market, support local farmers, get to know them, know your food!