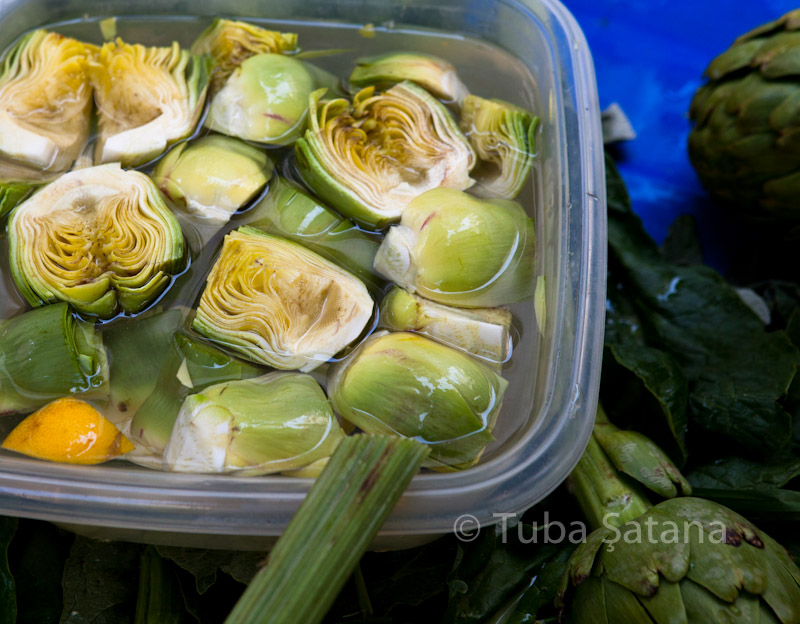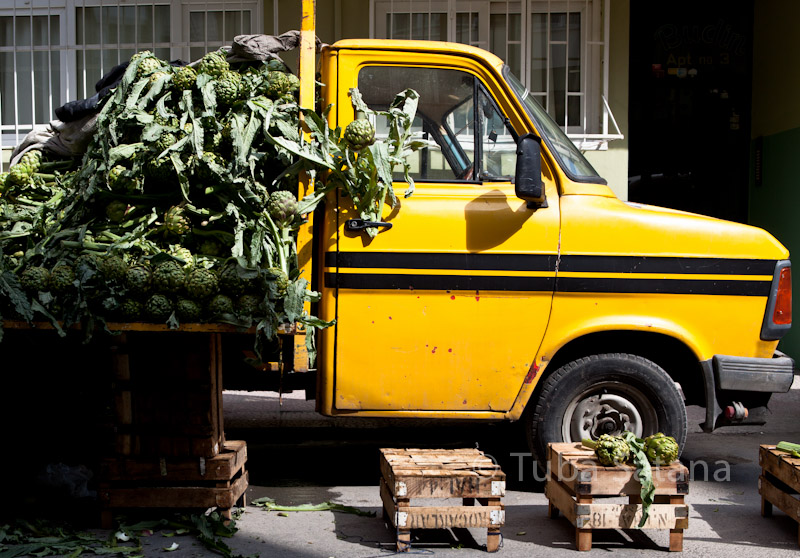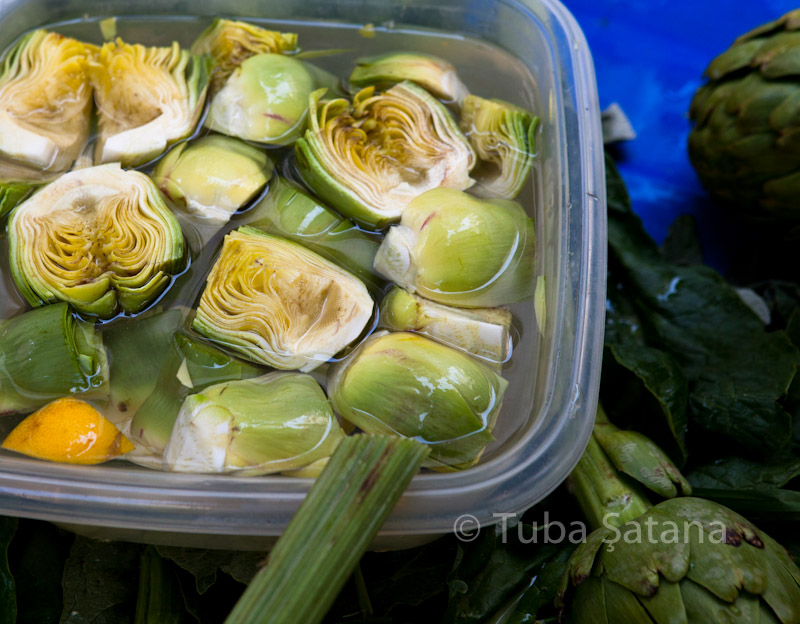 Artichoke chips, paté, zeytinyağlı enginar, sauteed artichokes…. Artichoke cooked every way, for all, from all. It may sound ridiculous to you but artichoke is the king and queen of the vegetables summoned, for me. Not a true vegetable, but belonging to a thistle family, is like a calling for its uniqueness. I am talking about sakız, hibrit and bayrampaşa. 
I love cooking with artichokes. I use all of it, leaves, heart, stalk. Until now this year I grilled them, made artichoke chips, artichoke confit, sautéed artichokes with garlic, steamed whole drizzled olive oil form the same region and sucked the leaves leaving the heart last, made artichoke spreads of sorts, rice and artichoke dishes, also with bulgur, couple more dishes but the traditional zeytinyağlı enginar.  I love zeytinyağlı enginar, but not the one most of the restaurants cook with peas, carrots and potatoes, aka garniture, but plain with onions, and a little lemon juice. And I do not cook the vegetables Turkish style -cooked till they disappear, so mushy you do not recognise what you are eating- but al dente.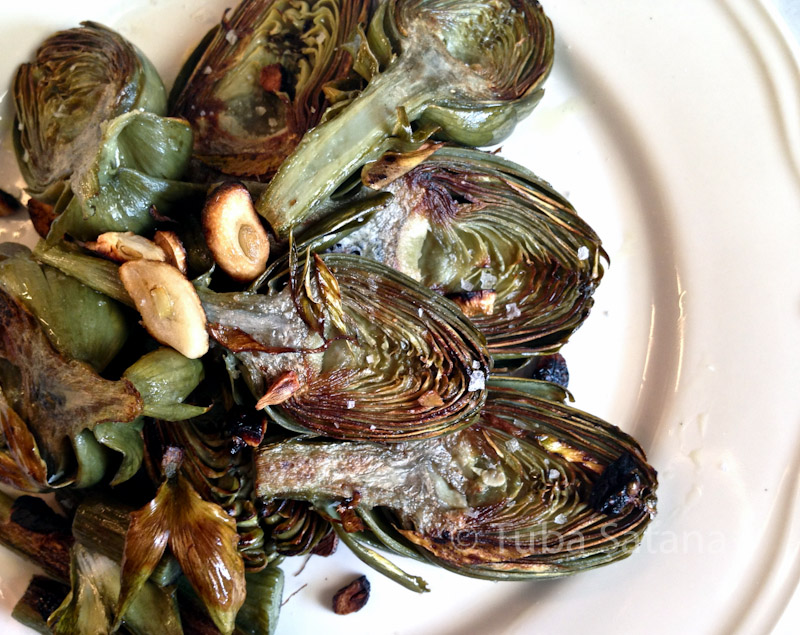 So where should you eat artichokes, if you are not cooking … Lades Lokantası, zeytinyağlı enginar and while you are there have a portion of  lamb cooked with orzo. Didem in both Gram and Lokanta Maya has artichoke on the menu, seabass with mashed artichokes, a delicious tart,  an olive oil dish with artichokes and fennel, artichoke tart and serves chips as a side dish.  Şemsa, known by her artichoke love and dishes, she has çılbır, poached eggs served with yogurt, sauteed artichoked and herbs, artichoke salad with nettle, her famous artichoke spread, snap peas and artichoke, artichoke pilav, lamb shanks with artichoke and çıtır, many more at Kantin…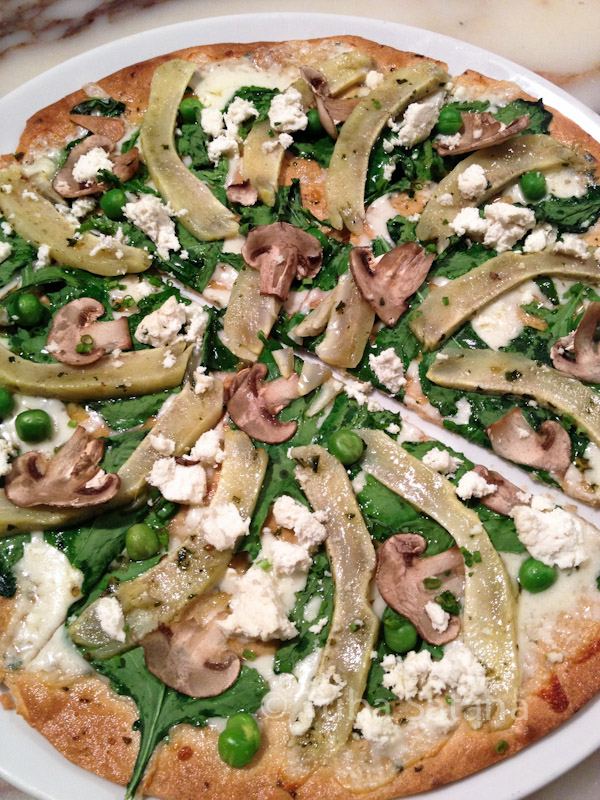 I do not cook word by word from a recipe but if you want to cook and looking for recipes… I made the best artichoke medley from Claudia Roden's The Book of Spain, so soothing so spring with peas, broad beans. Nigel Slater has a recipe in his The Kitchen Diaries book, but he gets the artichokes grilled from a deli, whereas in his The Kitchen Diaries II, he has more recipes.  For my Turkish readers, I have some recipes of mine on my other blog yiyecekveicecek.com. Gökçen Adar has many artichoke dishes in his book Mutfakta Dört Mevsim, İlkbahar-Yaz version.
p.s.: a little note. if you think I am repeating myself about the restaurants in a city full of thousands… what can I do if they serve the best food in town!