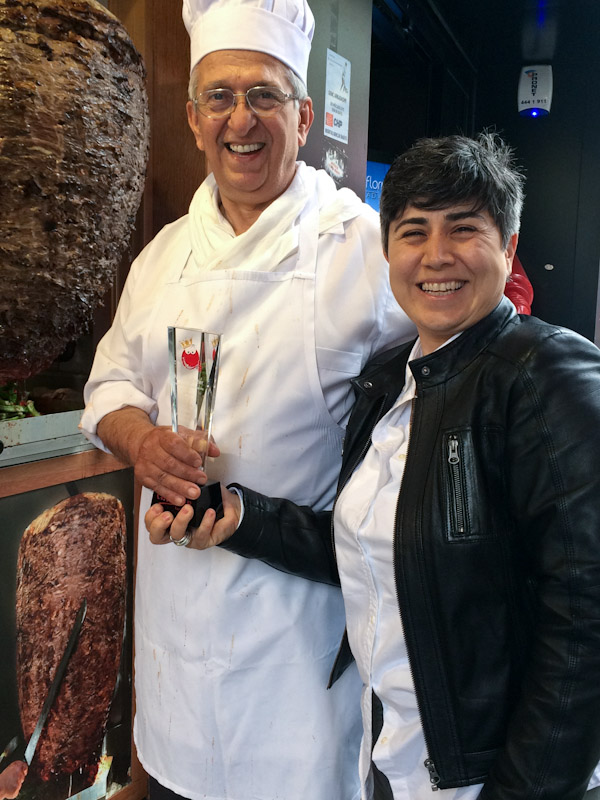 On the phone with Asım Usta -to me-: Where have you been?!!
The nature of our conversations, meetings have always been the same, the same kindness, sincerity, friendship coming from years and years of me being their loyal customer, and supporter of one of the true artisans of Istanbul and Turkey.
Last weekend, in London, we gathered, the Chowzter gang, food writers, bloggers from 50 countries for the second year annual award ceremony. Chowzter Awards are all about honouring the local, delicious, affordable fast feasts around the world. I had nominated pide üstü döner of Asım Usta, Karadeniz Pide Döner Salonu, for it has been my all time favorite döner place in Istanbul.
Last year I was taken by surprise when they announced me the best contributor, blogger of the year, but this year I was not surprised when Asım Usta's döner was chosen as the Best Fast Feast in Europe, hence it was a very well reserved prize for an utmost tasty, honest döner and for the efforts of a wonderful usta and all the ustas behind it. So I received the award on behalf of him, and today I stopped by to give him the award! He opened his arms, hugged me and we posed in front of döner, three of us!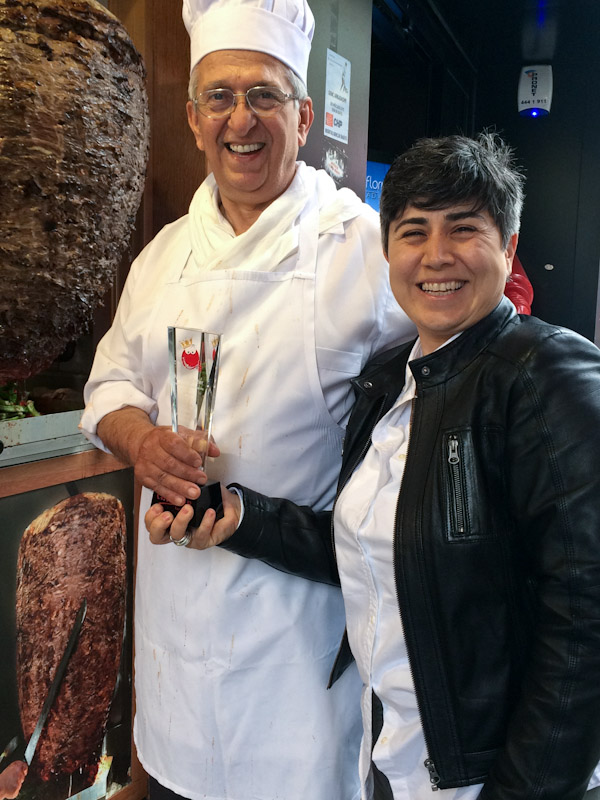 We need more places like these, honest, good, delicious, true food!
Çok yaşa Asım Usta, çok yaşa Karadeniz  Pide Döner Salonu!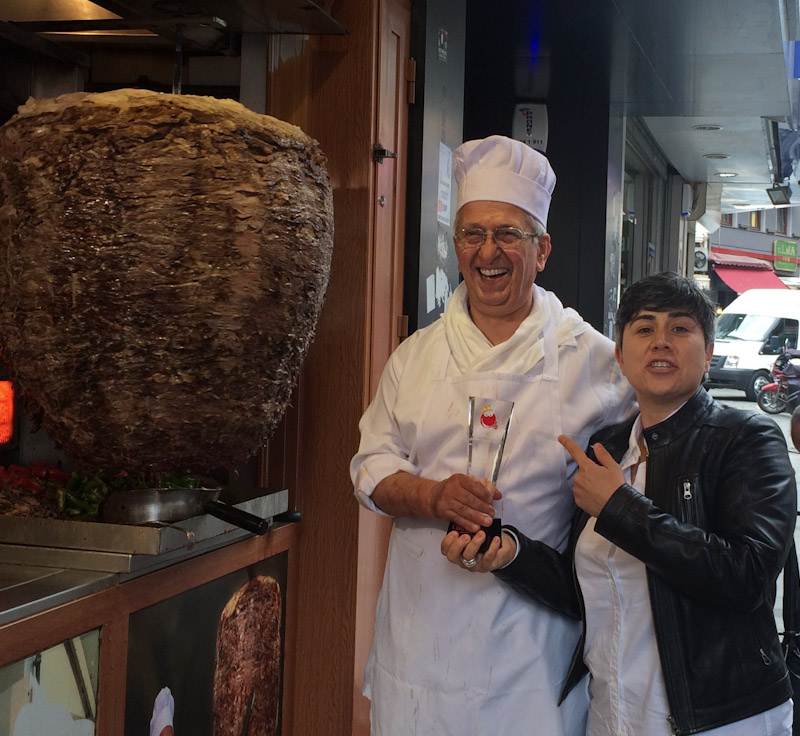 About the event, on The Guardian, read here.